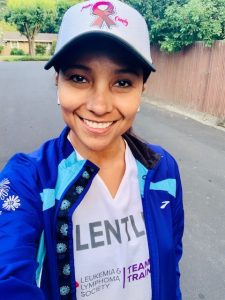 As a long-time educator, I truly believe that no child should be left behind for not having the financial sources to access to education.
My father, as a child, experienced both emotional and financial struggles alongside with his mother and brother, but his determination to become a successful professional was bigger than his struggles — 
Through hard work he became a well-known attorney, judge and more in my home country. 
In my ideal world, no child should experience hardship, nor should they work on the streets— Instead, they could be better protected by law in every situation, but that's only in my dreams and perhaps in yours too…
The dream that every child should have  the opportunity to get decent education and the dream that every child should have food on his table so he/she doesn't have to look for it on the streets as many children do around the world— 
I know the money we collect through ASHA  will probably not fulfill THAT dream, but at least we can make a difference in the world.
Unfortunately, I cannot do this alone. I need YOU!. 
So, would you please help me? Would  you please donate? — God is not looking at the amount you give, but at the intentions of your heart—
Just know that every dollar counts. 
Thank you in advance for your generous contribution-
God Bless you abundantly.
Lorena