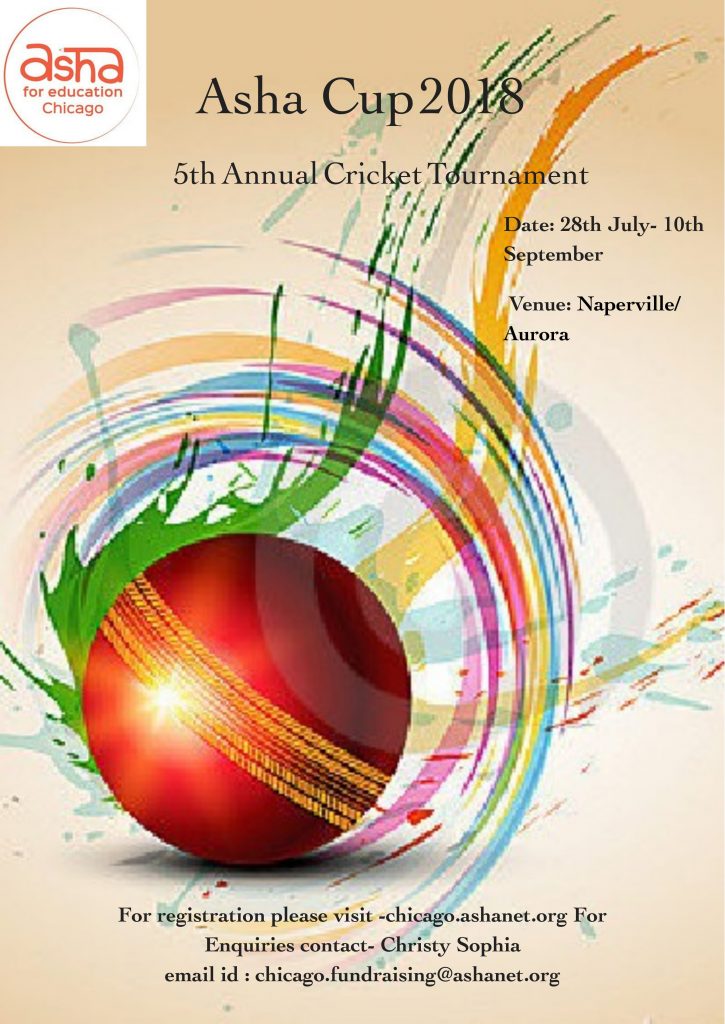 Hey Chicago! Bring out the bats and balls, practice your drive and spin because we are excited to present the Asha Cup 2018! Come play some cricket!
Asha for Education Chicago Chapter is organizing its 5th Annual Asha Cup Cricket Tournament on July 28th- September 10th at Naperville/Aurora. The registration fee is $220 per team.If trying to sign up as an individual $20 per player.
*This tournament is now part of Namaste Chicago event and entry to the event is free for players (ticket value $12)
Click on the link below to confirm your/your team's participation in this tournament.
Asha for Education is a 501(c)(3) tax-exempt non-profit organization so all donations via Asha cup are also tax exempt.
Pictures of previous cricket tournaments: